HEAR HERE 2021 IS CANCELLED UNTIL FURTHER NOTICE.
Hear Here 2020
Portland Press Herald Write Up on Hear Here 2020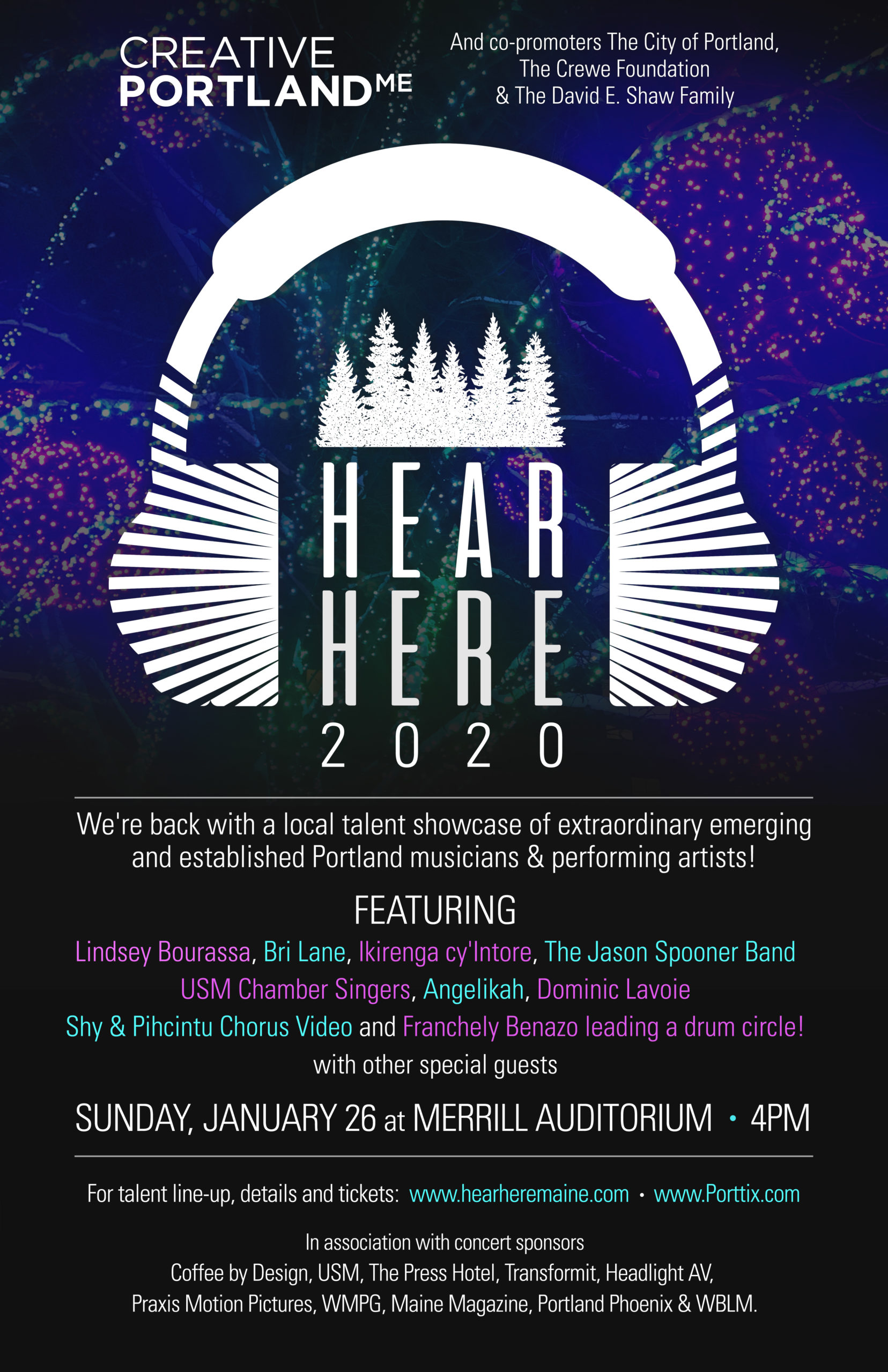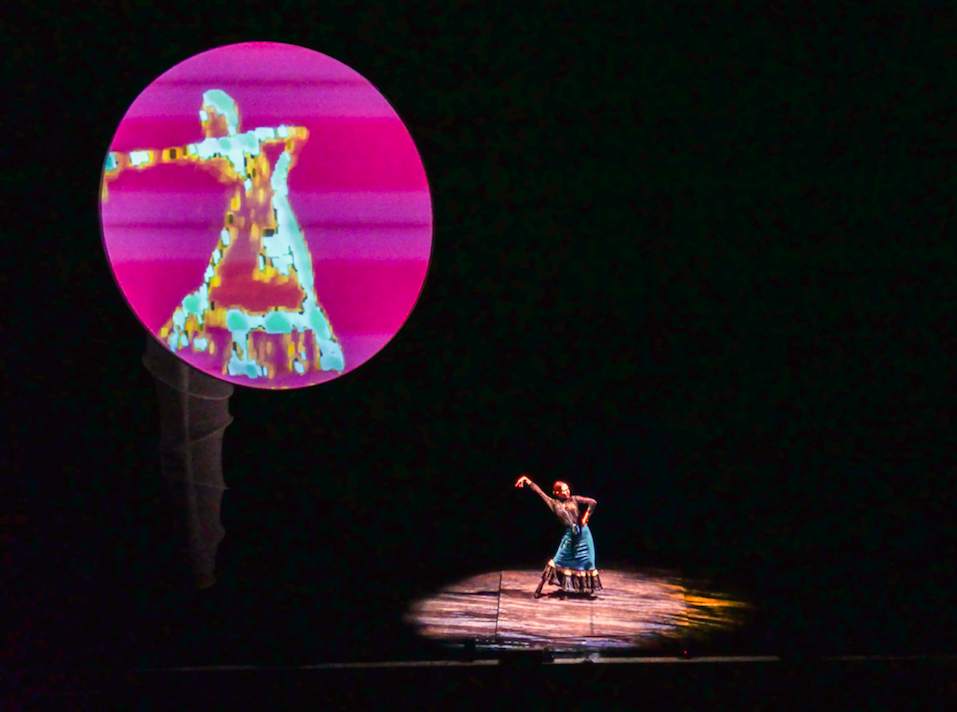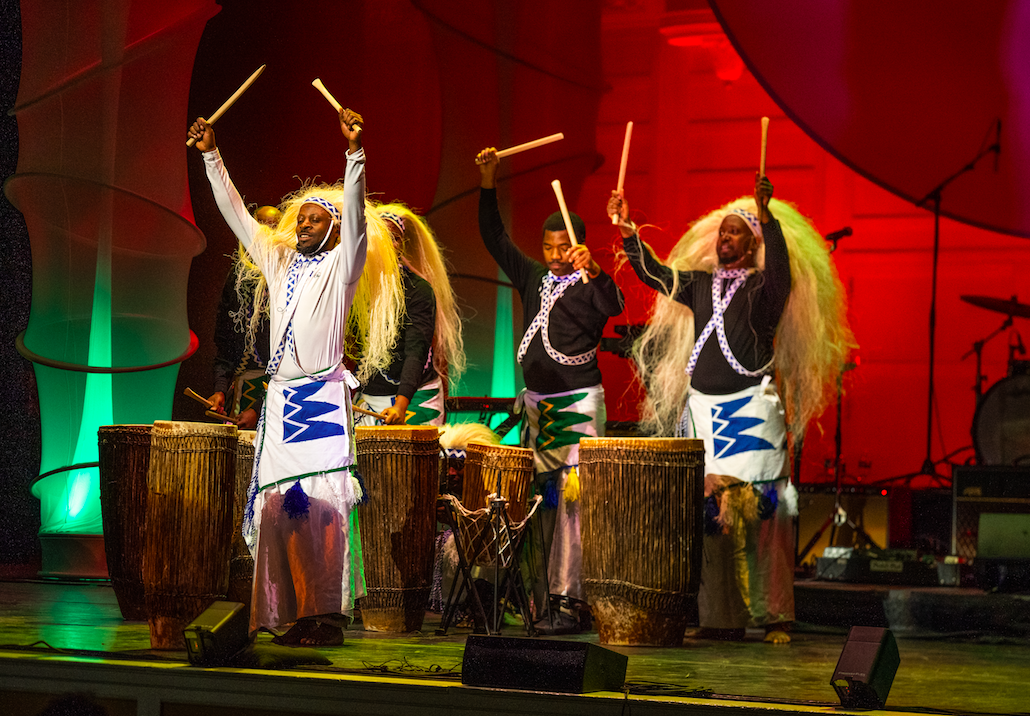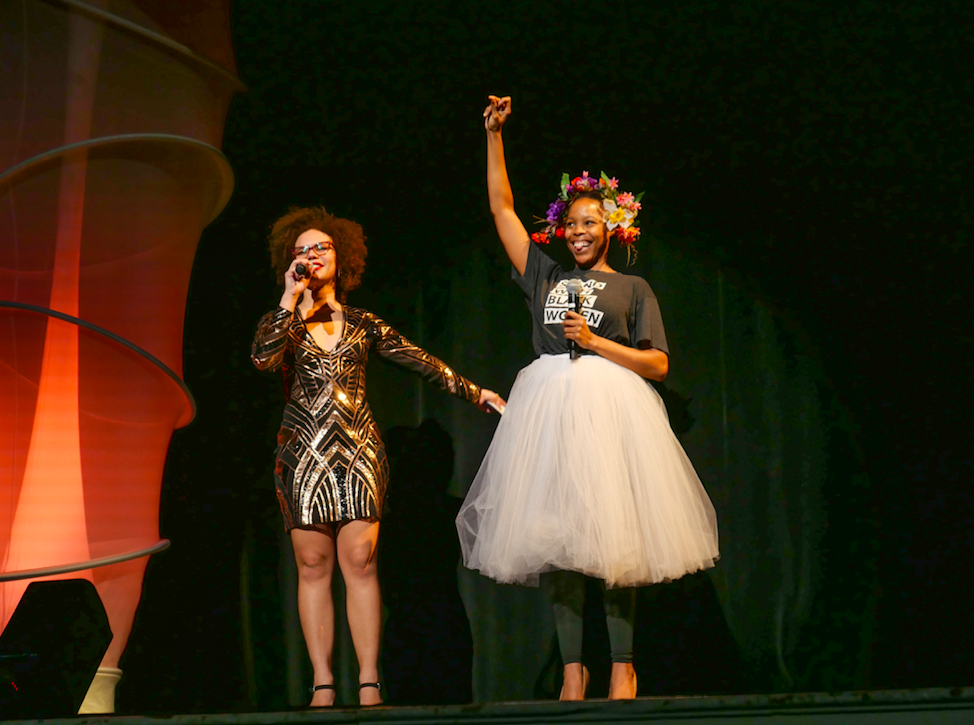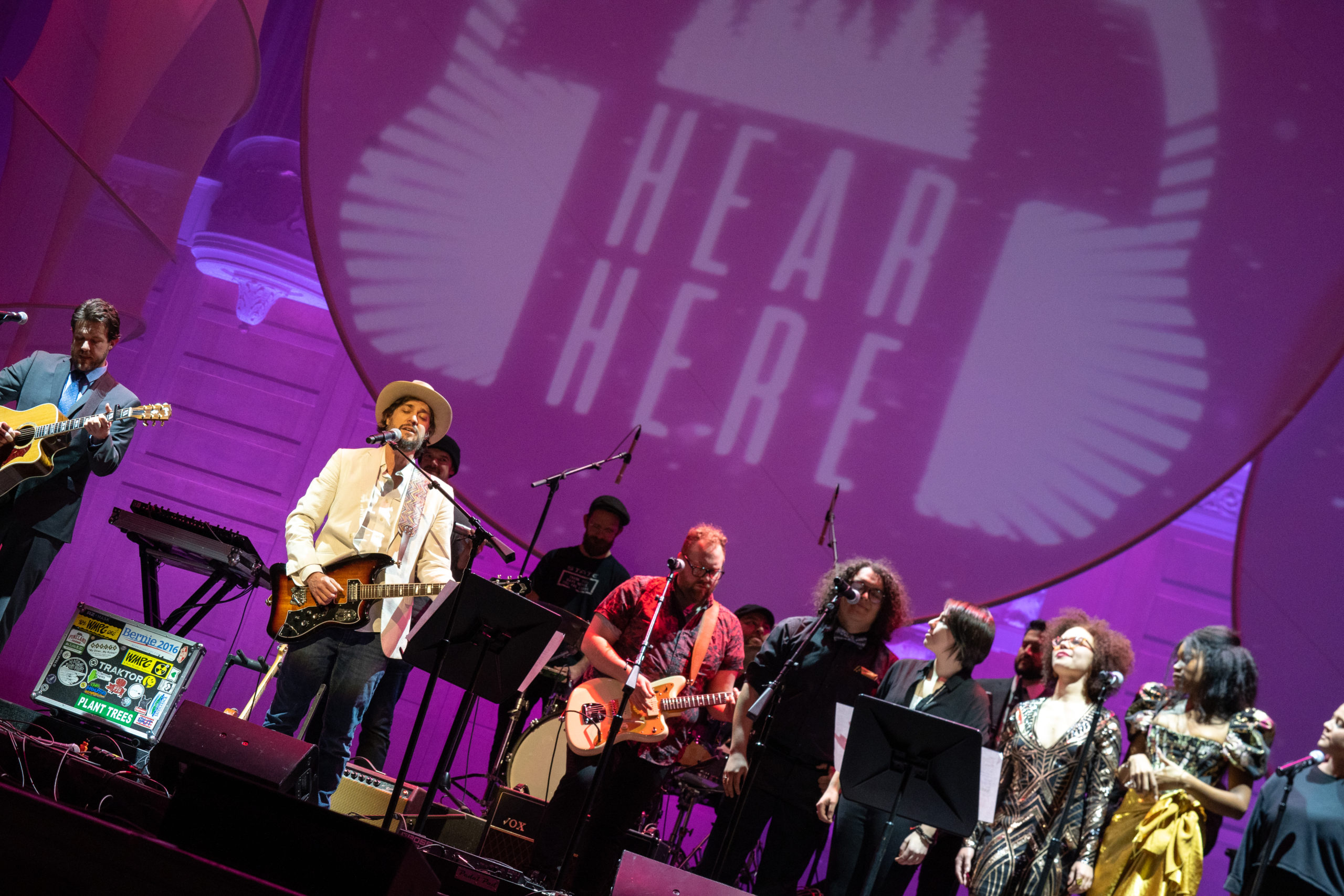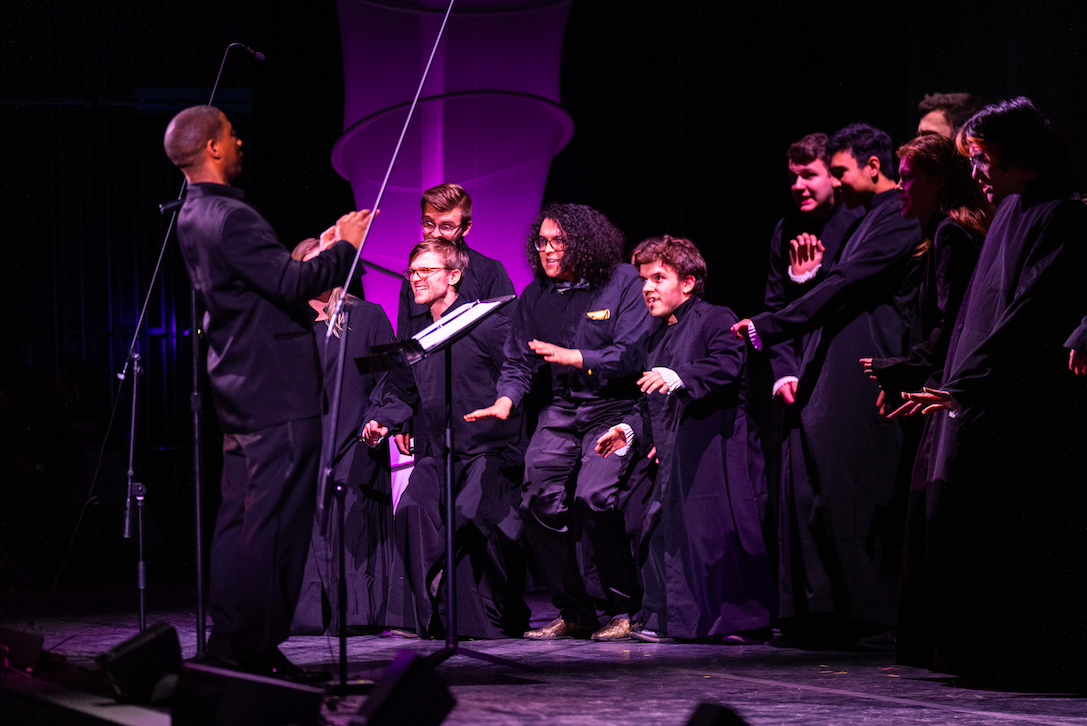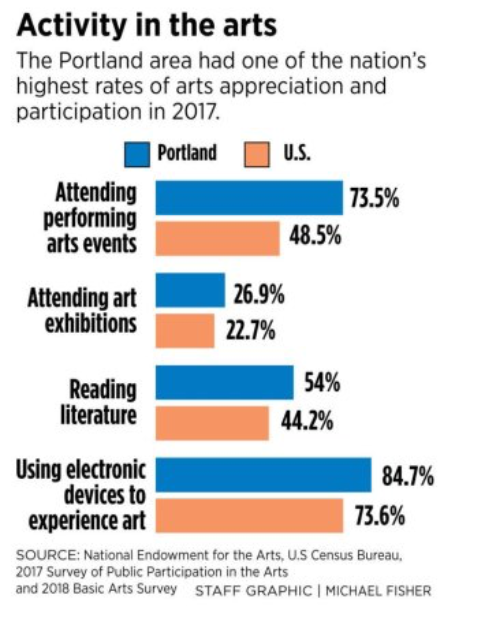 Hear, Here! There is so much momentum in Portland for public participation in the arts!
THE PROGRAM
"Alegrías"
Flamenco Dancer Lindsey Bourassa
"Sunshine"
Bri Lane
Co-produced by DJ Matt Perry
"Somewhere"
(United Nations Refugee Day Video)
Written by Con Fullam
Performed by Shy
"Umutagara" + "Intore"
Rwandan Drummers and Dancers
"Head Back Home"
The Jason Spooner Band
"Karnival"
USM Chamber Singers
Conducted by Nicolás Alberto Dosman
Written by Haitian-American Compers Sydney Guillame
"Lime Butterfly" + "Common Rose"
Dominic Lavoie
"Fallin'" + "Coffin"
Angelikah
"Be in Love"
Written by Dominic Lavoie
Performed by Ensemble
Drum Solo
Franchely Benazo
Drum Circle Finale
Annegret Baier, Jai SanGiovanni, Mike Moody et al
CURATORIAL TEAM
Christopher Akerlind, Lighting Designer
Michael Danahy, Localmotives/WMPG
Steve Drown, Maine College of Art
Charlie Gaylord, Greetings 207
Maurice Habimfura, Ikirenga cy'Intore
Sam Mateosian, Big Room Studios
Peter McLaughlin, SPACE
Russ Pooler, Headlight AV
Jai SanGiovanni, drum circle
Ian Smith, Sun Tiki Studios
Cindy Thompson, Transformit
Riley Watts, Portland Dance Month
CO-PROMOTERS
The City of Portland • The Crewe Foundation • David E. Shaw
CONCERT SPONSORS
Headlight AV • Transformit
University of Southern Maine • Coffee By Design • The Press Hotel
Justin + Rachel Alfond • Sam Mateosian
Dorthea + Leo Rabkin Foundation • Betsy + Christopher Hunt
Mary Allen Lindemann • Karen McDonald
What an AMAZING event and an inspired idea to start. It gave me goose pimples to see and hear all these fabulous artists that are right here in Portland. The audience was electrified. Every performer was over the top, but when the Burundi drummers came on, I nearly fell out of my seat.The afternoon was a huge gift to the city, and you have taken Creative Portland to a level somewhere up in the ether with (Governor) Janet and (Congresswoman) Chellie cheering it all on.
-Alison Hildreth, artist & lifelong Portland community activist
---


Highlights from the '19 inaugural show
Merrill Auditorium

Creative Portland and co-promoters The City of Portland, The Crewe Foundation & David E. Shaw in association with concert sponsors Knack Factory, Coffee by Design, The Press Hotel, Bayside Bowl, State Theatre & Infinity Federal Credit Union and media sponsor News Center Maine

p r e s e n t
HEAR, HERE!
An inaugural concert celebrating and showcasing Portland's performing arts gems on the big stage
February 17, 2019 4pm at Merrill Auditorium Portland, Maine


FEATURING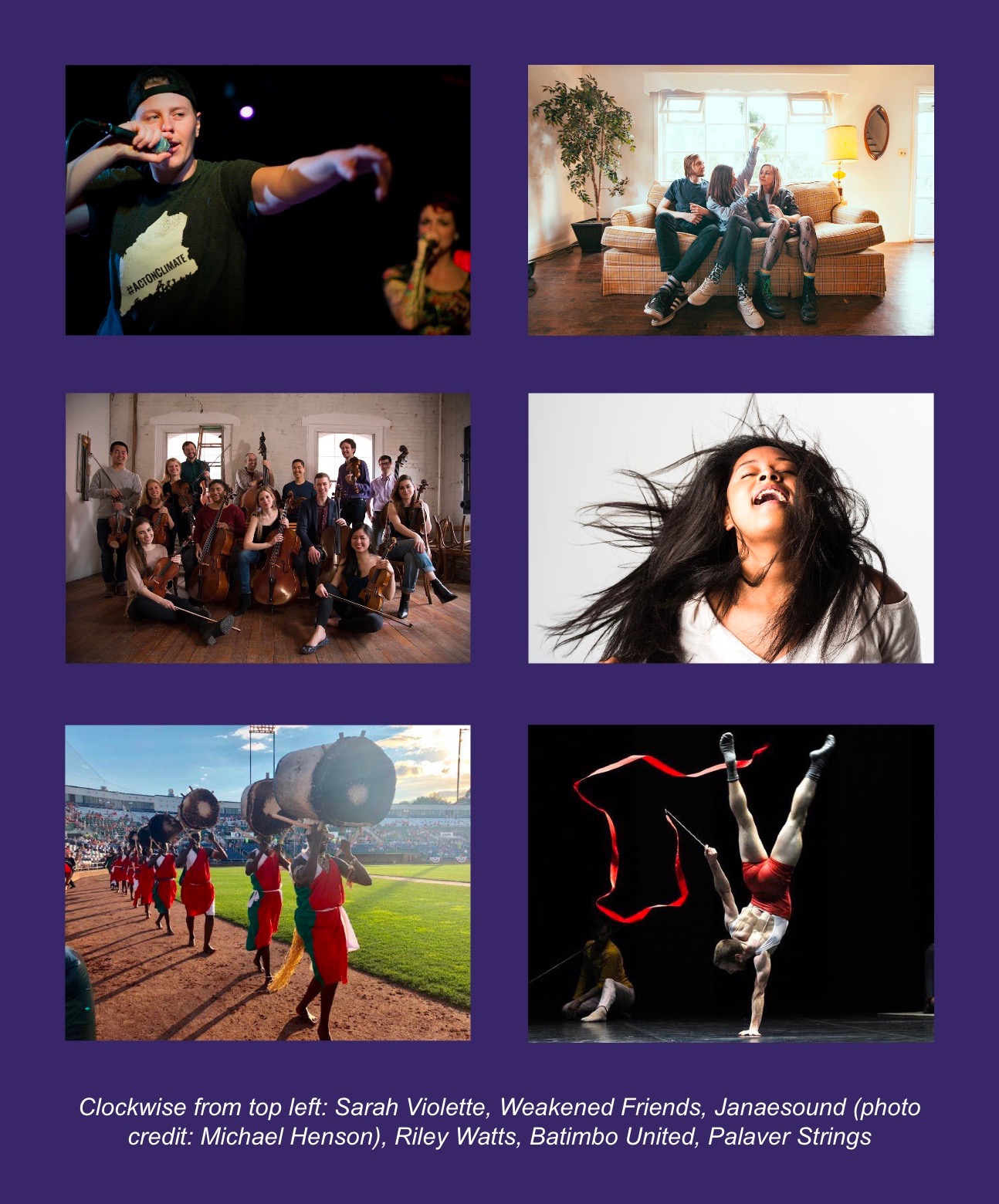 Curatorial Team
Chris Akerlind - Lighting Designer
Spencer Albee
Jeff Beam - One Longfellow Square
Raffi Der Simonian
Steve Drown - Bob Crewe Program at MECA
Brian Dunn - Transformit
Julia Durgee
Darren Elder - The Halo Studio
John Elliott - Portland Symphony Orchestra
Kurt Graser - Knack Factory
Dave Gutter
Nick Hall - Big Room Studios
Sara Juli, Portland Dance Month
Alan Kaschub - USM School of Music
Nate Katsiaficas - photographer
Sam Mateosian - Big Room Studios
Peter McLaughlin
Kevin Oates - MYRO
Aimée Petrin - Portland Ovations
Russ Pooler - Headlight AV
Ian Smith - Sun Tiki Studios
Jason Spooner
Alex Steed - Knack Factory
Cindy Thompson - Transformit
Lauren Wayne - State Theatre
Nick Whiston - The Telling Room

Tickets: $25 adults, $12 kids/students
Buy tickets in person at the Merrill Auditorium Box Office (20 Myrtle Street), charge by phone at 207-842-0800, or purchase online at www.porttix.com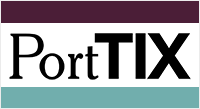 COMMUNITY SPONSORS
Friends of the Kotzschmar Organ
Greater Portland Immigrant Welcome Center
Maine Immigrants' Rights Coalition
Portland Regional Chamber of Commerce
Running With Scissors Art Studios
University of Southern Maine (USM)